Top 10 Mother's Day Gift Ideas to Surprise Mom April 18 2023,

0 Comments
Mother's Day is the perfect time to remind your mom how grateful you are for all they do, but it can be difficult figuring out how to repay them for all their sacrifices, love, and care over the years. To make this Mother's Day special, we've gathered a list of the top 10 Mother's Day gift ideas that your mom will truly love and appreciate.
Personalized Photo Gifts
Create a meaningful and lasting memory by giving your mom a photo gift. You can choose from a wide range of personalized items, such as a photo mug, canvas prints, photo albums, or even photo puzzles. Your mom will adore these thoughtful and personalized gifts that capture your happy moments together.
Spa & Salon Gifts
Moms often put themselves last on the list of priorities, but Mother's Day is a perfect occasion to pamper them with a spa or salon gift card. It's a great way to relieve their stress, rejuvenate their body and soul, and give them some much-needed self-care time. You can also give them spa gifts like face masks, body scrubs, or bubble bath so they can enjoy a pampering experience in the comfort of their own home.
Flower Arrangements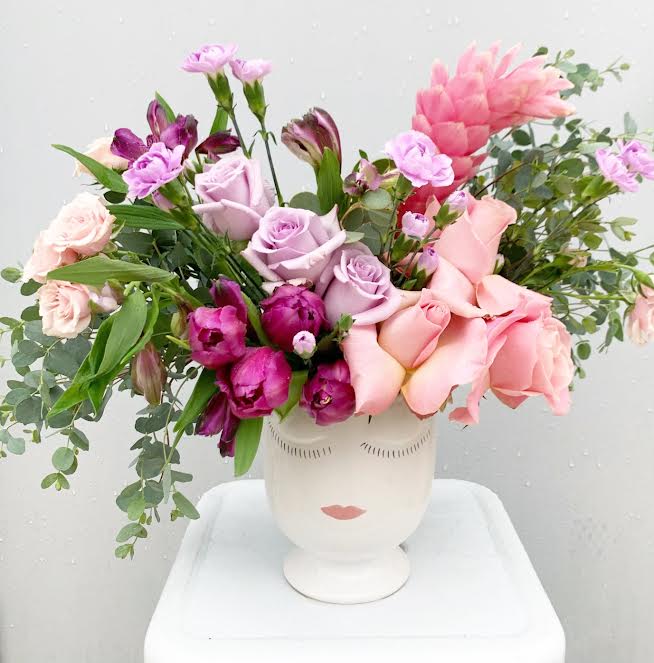 Want to give a classic and timeless gift that never goes out of style? Flower arrangements are a perfect way to express your love and appreciation for your mom in a beautiful way. You can choose her favorite flowers or colors and add a personalized note to make it extra special.
Garden gifts like unique watering cans, gloves, or tools are also great ideas for the mom who loves flowers and gardening.
Kitchen Appliances
If your mom loves to cook, bake, or entertain, then a kitchen appliance can be an excellent gift idea. From Instant Pots to Air Fryers to Kitchen-Aid Mixers, there are many options to choose from that will make her kitchen tasks easier and more enjoyable.
Handmade Gifts
Nothing beats the warmth and personal touch of a handmade gift. You can create a DIY gift that reflects your creativity, skills, and your mom's interests. It could be a handmade card, jewelry, painting, or even a knitted piece of clothing that will remind her of you every time she puts it on.
Personalized Jewelry
If your mom loves jewelry, then a personalized piece can be a great gift that she can cherish for years to come. From engraved bracelets to birthstone necklaces, there are countless options to choose from, and adding a personal touch makes it extra special.
Subscription Boxes
If your mom loves surprises and trying new things, then a subscription box will be perfect for her. You can choose from various categories, such as beauty, wellness, food or even books. It's a gift that keeps on giving and will surely put a smile on her face every month.
Smart Home Devices
If your mom is tech-savvy or loves to stay organized, then a smart home device can be an excellent gift. From smart speakers to smart thermostats to smart locks, these devices can make her life easier and more convenient.
Home Decor Pieces
If your mom loves to decorate or collect home decor pieces, then a unique and stylish item can be a great gift idea. From a framed art print to a decorative vase to a personalized doormat, there are many options to choose from that can compliment her style and personality.
Gift of Time
Sometimes the best gift you can give to your mom is the gift of your time. Spend quality time with her, whether it's cooking a meal together, watching a movie, or simply having a heartfelt conversation. These precious moments will make lasting memories that she will always cherish.
This Mother's Day, show your mom how much you love and appreciate her by giving her a special and thoughtful gift. Whether it's a personalized photo gift, a spa gift, or a handmade piece, there are many ways to make her day special. Remember that the best gift you can give to your mom is your time, attention, and affection, as these are priceless and everlasting treasures. Happy Mother's Day to all the amazing and loving moms out there!