How to Make Your Galentine's Day Party Special February 08 2023,

0 Comments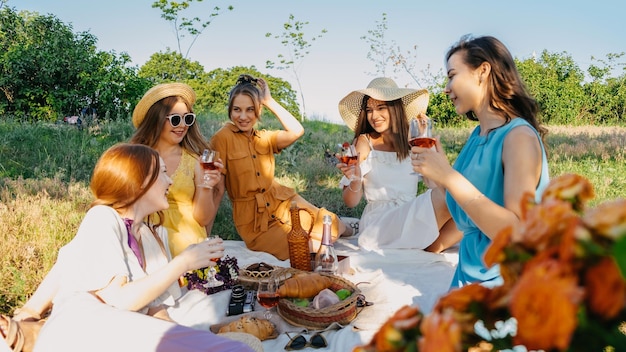 It's all about Galentine's Day! Celebrate the amazing women in your life by throwing a Galentine's Day party. And here are our tips to make it special!
Pick Your Theme and Decorations
First, decide on a fun theme for the party that focuses on your friendship and making it personal to your specific friend group. Making a positive, beautiful space with flowers, balloons, banners, and all the group's favorite things will create the perfect mood for celebrating friendship. If you want to be extra creative, consider using quotes from your favorite authors or icons as decor. Whatever you choose, make sure that it reflects the spirit of friendship that comes with celebrating Galentine's Day.
Serve Their Favorite Food and Drinks
For food, serve your favorite snacks and drinks that remind you of your childhood best friends or greatest adventures with current BFFs. For example, maybe everyone loves pizza so why not make that the main course? Maybe all of you had an unforgettable trip to Mexico so you could include tacos and margaritas on the menu. Or if there's something special that one of your friends always orders at restaurants, be sure to include it! Get creative - this is an opportunity to show how well you know each other and celebrate what makes your friend group unique.
Plan Fun Activities
You'll also want some fun activities lined up to keep everyone entertained throughout the night. You could screen a classic chick flick or have a spa night. For something more interactive, why not play board games or create an art project together? Before the party ends, you could send everyone with a gift bag that could include chocolates, jewelry, or body care products. Whatever activity you choose should foster conversation between friends while also allowing everyone to relax for the day or from the stressful time they may experience around Valentine's Day. 
A Galentine's Day party is all about celebrating strong friendships so don't forget to have as much fun planning it as possible! Whether it's creating decorations based on iconic phrases or serving up dishes inspired by trips taken together, use this opportunity to honor the amazing women in your life who support you every step of the way. With these ideas for themes, food & drinks, and activities in mind, be sure to plan ahead so that everyone can join in on the Galentine's Day celebration!