How to Decorate Your Home for the Summer June 06 2023,

0 Comments
Updating your home decor for the summer can f eel like a breath of fresh air to declutter and add new beautiful things to your living space. This is the perfect time to pick a summer theme that you love and create an environment you really enjoy spending time in. Here are some of our favorite ways to go about redecorating for the summer.
Declutter or Store Away Spring Decor
The first step to redecorating is to make sure you've cleared out room for the new decor you'd like to bring in. You don't want to add anything without taking away and risk creating a more cluttered or disorganized space. So look through any old decor that you no longer love and either donate it or store it away if you think you may still use it in the future. Try not to hold onto anything that you don't truly love or know that you'll use again. 
Stick to a Theme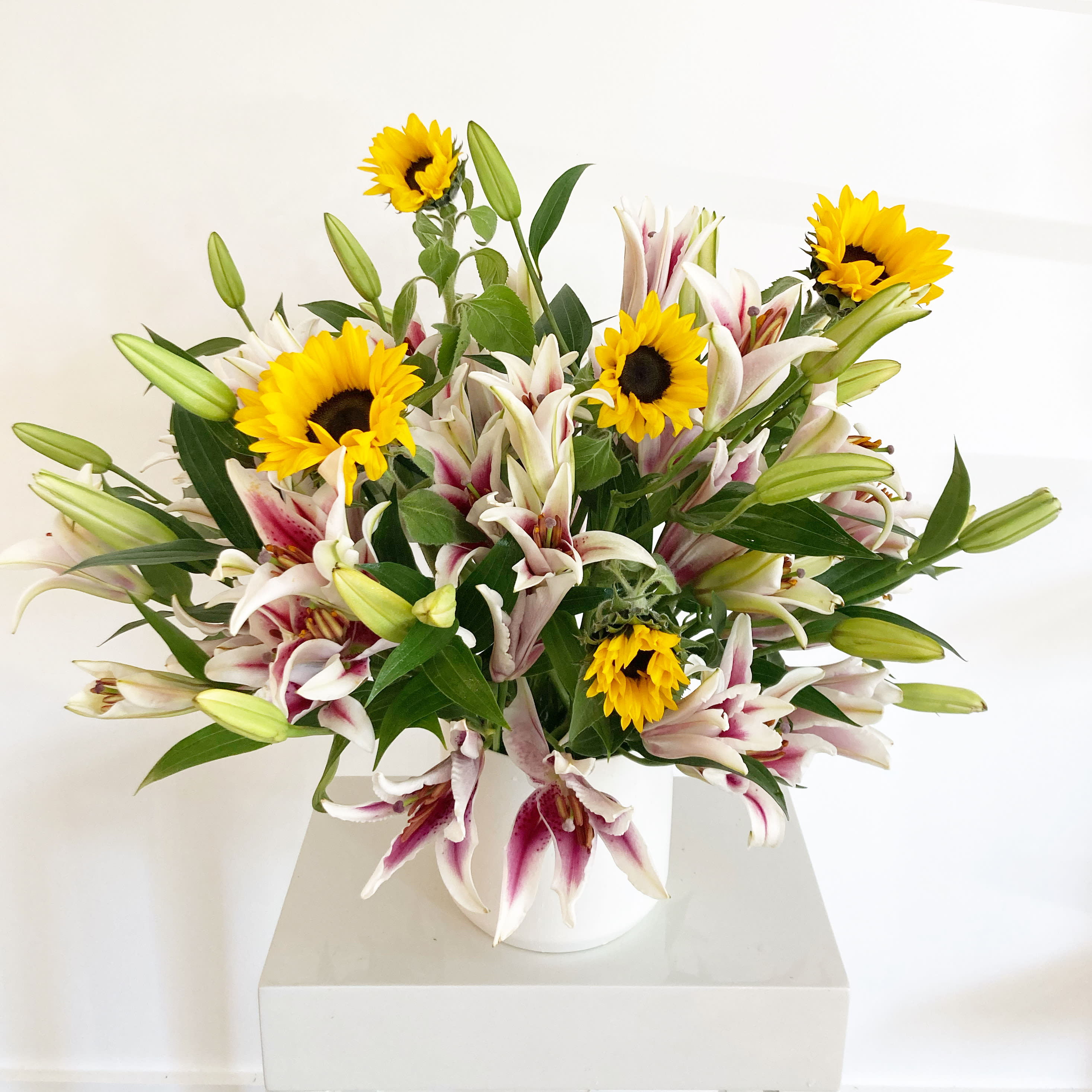 It's easy sometimes to get carried away buying decor that we think looks really beautiful separately, but forgetting that together they won't match. So try to pick a specific theme and colors and stick to it. Common themes that are popular in the summertime are obviously the beach/nautical theme, boho, or using tropical/floral prints. Summer is also usually associated with very vibrant, bright colors so even if you just wanted to add more of a pop of color to your home, that could be a fun way to do so. 
Bring in Plants and Colorful Florals
Adding plants and floral arrangements is a simple yet beautiful way to add more life to your space. Colorful arrangements or even unique, more tropical looking flowers can instantly turn your home into a summer paradise. Browse our summer floral designs if you need some ideas!
Add to Your Furniture
Sometimes adding smaller decor to bigger items or furniture can completely transform the environment you're working with. Changing out pillows, chair cushions, lamp shades, or even dishes can make it feel like a new space without having to make huge changes. So remember the theme you'd like to stick with and start by shopping for smaller items. Many times it's the small things that make the biggest difference. 
No matter which theme you choose for your summer home decor, there are plenty of fun ways to create a space you will truly love. Decluttering, bringing in plants, and adding small items to your home is sometimes all you need to reset and bring more inspiration and joy into your life!