5 Last-Minute Gift Ideas for Valentine's Day February 11 2023,

0 Comments
Valentine's Day is just around the corner and you still don't know what to get that special someone in your life. Don't worry, we've got you covered! Here are our top 5 last-minute gift ideas that will help show your loved one how much they mean to you.
A Meaningful Card
A heartfelt card is an easy, yet thoughtful way to show your love and appreciation this holiday season. We have adorable and unique cards that can definitely brighten anyone's day.
What you decide to add inside doesn't have to be long or detailed; sometimes a few simple words of love go a long way.
Homemade Dinner
Nothing beats a home-cooked meal shared with the ones you love! And if cooking isn't your thing, order something special from their favorite restaurant and create an intimate dinner setting at home. And don't forget dessert! You can bake something sweet or surprise them with a box of chocolates. This will make them feel extra special and appreciated on Valentine's Day.
An Experience
Take your significant other on an unforgettable experience like rock climbing or a wine tasting tour. This is an excellent option for those looking to do something fun and exciting with their partner while also making memories that will last a lifetime. Plus, it doesn't require any wrapping!
Flowers & Chocolates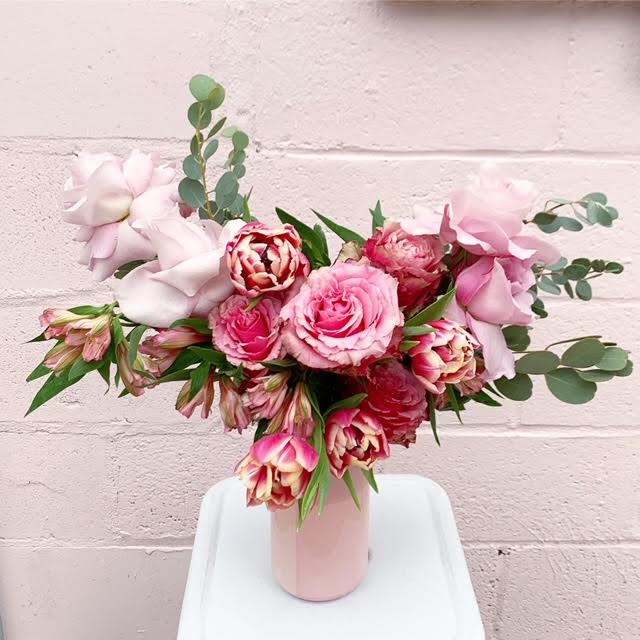 Flowers and chocolates are always a classic combination for Valentine's Day gifting! We have both in one place to make it easier for you.
Wrap it up in some festive paper and voila—you have yourself the perfect last-minute gift idea for your special someone!
A Personalized Gift
If you want to go above and beyond this year, try getting something personalized like jewelry or clothing with their name or initials engraved into it! This type of gift shows that you put time and thought into finding something unique for them—something they can keep forever as a reminder of your love for them this Valentine's Day. However, a lot of the time personalized gifts can take more planning so for a last-minute gift, a unique piece of jewelry without personalization will still be greatly appreciated.
Whether you choose one of our five recommended gifts or come up with something entirely different, remember that the best gift is one given out of love—not money spent or material items purchased (although those are nice too!). So don't stress out if you're running short on time; just take some inspiration from our list above, use your imagination, and give your special someone what they truly deserve this Valentine's Day: A token of your undying love!